Hello all,
I thought I ought to introduce myself and my truck.
I am Pete, and currently live in Cheshire, England. A few months ago, I bought my M37 after looking for a small military truck to have fun with whilst being able to fit on my car trailer.
'Air Force Annie' was built in May 1952, and was sent to the USAF. I don't know any definite history after that, but I believe it is the only Air Force M37 in the UK, and having found a forum post on here by a user named Richard in 2009 who claimed to own one, I reckon it may be the same vehicle as the date ties up from when the previous owner to me bought it. Richard stated that he believed it to have served in Korea, then sent to the UK for service with the 30th Air Depot Wing at USAFE Sealand - which strangely is a couple of miles from here!
She is still pretty much standard, and is equipped with her original Braden winch. However, someone has fitted a siren on the wing for entertainment value, Lucas electric windscreen wiper motors from a Land Rover Series 2A, plus a pair of Selectro freewheeling hubs to aid fuel consumption and NVH reduction. There is also a 12v dropper to run the aforementioned siren plus a 12v socket mounted in the dashboard for charging sat navs, phones etc, and there is also provision for a FM radio.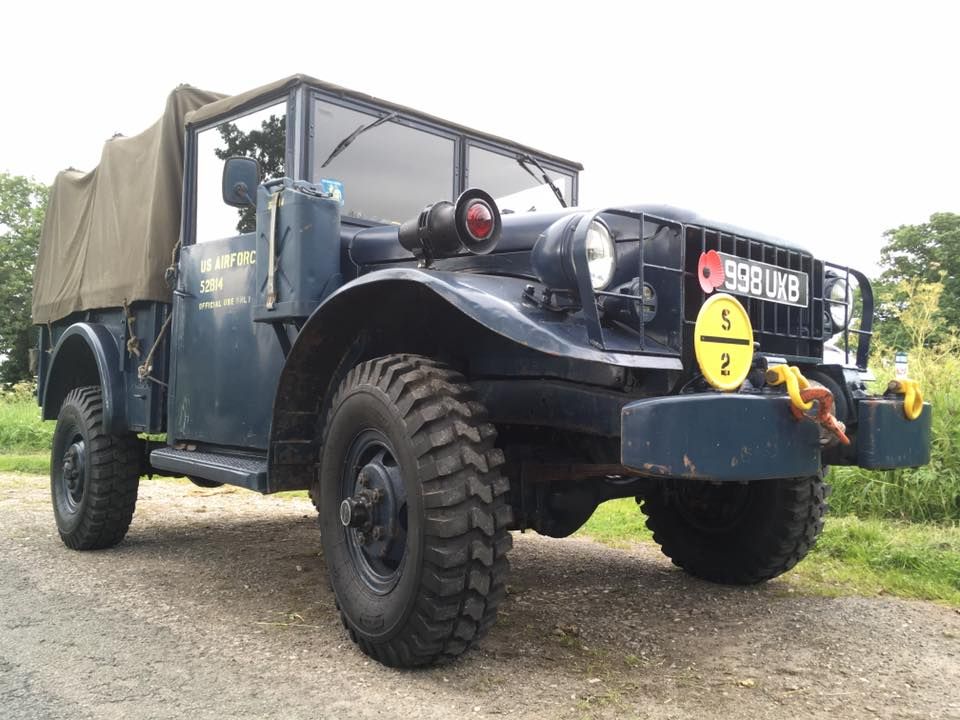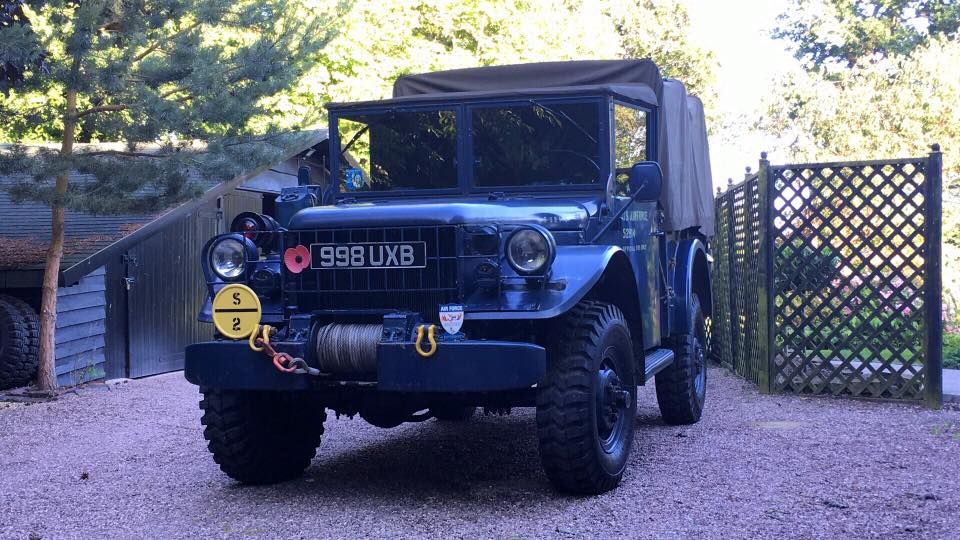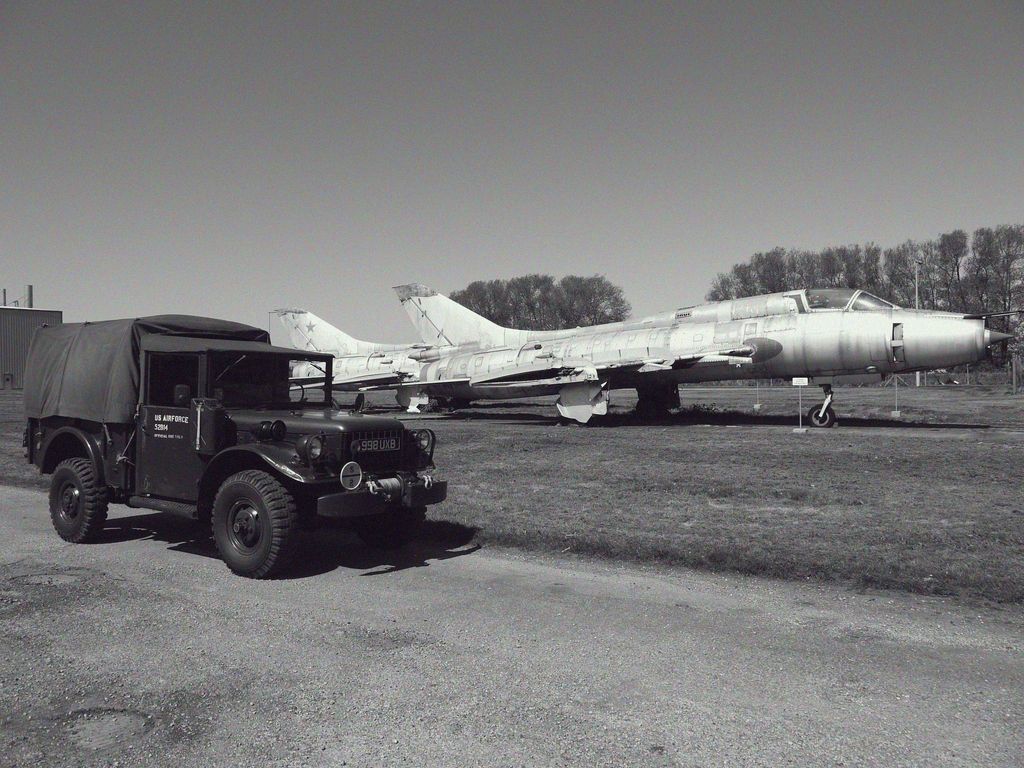 (Parked next to a pair of SU-17s at Harwarden Airport, nearby to Sealand).
The only changes I have made so far to the vehicle is to fit a full set of matching Petlas tyres, and rebuilt the carburetor and serviced the ignition after having a couple of weeks of problems - traced back to a faulty 'chrome' coil! I now have a NOS one purchased from H. O. Wildenbergs.
I don't plan to do much else as I like the 'used' look of the vehicle, however I may have the seats refurbished using canvas material (I am not sure if this is original, it currently has black vinyl), and I may do something about the 'bridge plate' on the front bumper - I'm not too sure about markings on USAF vehicles used in the UK, but I imagine the S over 2 is incorrect for this vehicle although I'm told there is some sort of formula for these numbers rather than just a 'tonnage' weight. I may also get round to painting a pinup girl on the drivers side scuttle panel with her name underneath... one day! The front swivel/kuckle housings are also leaking lots of greasy oil, which may need investigation as to whether it is the inner axle seals, or just bad felt outer seals.
If anyone has any information on USAF M37s, I would love to learn some more... Such as how they may have been used, what they'd carry, what markings should be on it etc. I've found a few photos of USAF vehicles in service on here, if there are any more feel free to post them!

Thank you!